Chris Gann
Portland, Maine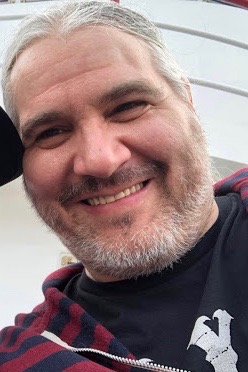 Chris has spent his entire life around technology. His father was an engineer and his mother was a librarian, which combined to fuel a fire powered by knowledge and raw experimentation to ignite the flame of a career in Information Technology.

In the 1990s, Chris founded and managed the Open Source startup Linuxbox.com, Inc., which was acquired in 1999 by OpenAvenue (now part of Borland International).

For the next three years Chris experimented with emerging technologies and coding such as JAVA, clustered Web environments, and WS-Security.
The spring of 2004 brought Chris to Portland, Maine in search of new opportunities in an emerging market. He joined an e-commerce consulting firm as the head developer and technology manager in which he provided solutions for clients in both open and closed environments across multiple technology platforms. That experience led him to take on the role of developer and CIO with the PillHelp Company, LLC.

Other experience includes being the de facto CTO of Librarything.com, LLC, and a highly-regarded independent consultant specializing in Open Source systems integration.

Currently, Chris also serves as a senior infrastructure specialist with Intellicare, Inc. He specializes in providing a fully Open Source server computing environment to support a 24x7x365 healthcare services call center. Intellicare has recently become an acquisition target for the Fortune 500 company Medco.